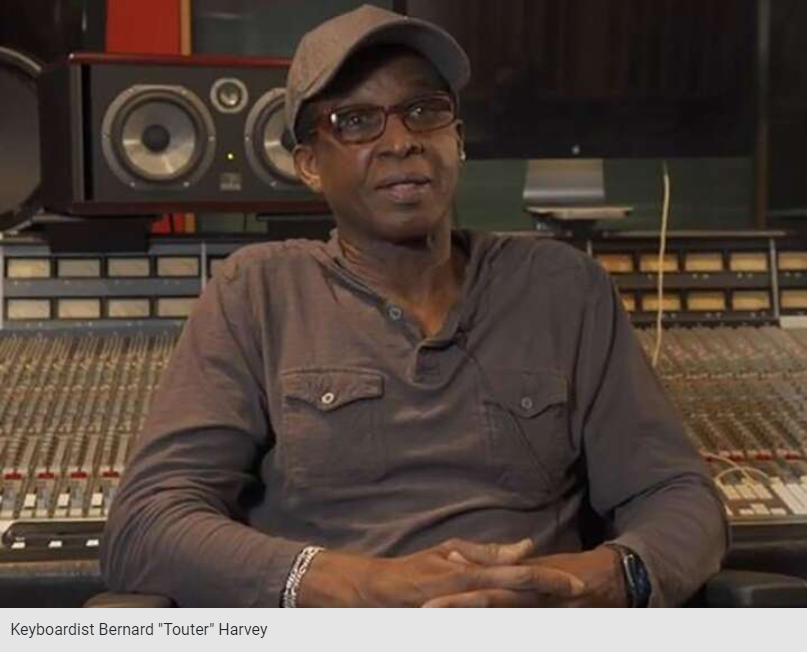 A flood of young musicians emerged in Jamaica during the early 1970s. Their adventurous nature helped shape the roots-reggae genre that erupted internationally that decade.
Keyboardist Bernard "Touter" Harvey was one of those young turks. Along with fellow keyboardists Tyrone Downie and Harold Butler, drummer Sly Dunbar, bass player Robbie Shakespeare, multi-instrumentalists brothers Mikey and Geoffrey Chung and guitarist Earl "Chinna" Smith, he recorded some of reggae's most creative songs.
Harvey is from the tough Whitfield Town area of Kingston and attended Excelsior High School where his interest in music began as a member of the Youth Professionals Band in east Kingston.
His recording début, at age 16, was on John Holt's Stick By Me in 1971. Harvey played on Bob Marley and The Wailers' Natty Dread album three years later and that band's equally impressive Rastaman Vibration in 1976.
Marcus Garvey by Burning Spear is another landmark album featuring Harvey. He can also be heard on hit songs such as Westbound Train by Dennis Brown and Move outa Babylon by Johnny Clarke.
But it is with Inner Circle that Harvey has made his name. He joined the band's ranks in 1974 and played on their hit songs with singer Jacob Miller, including Peace Treaty, Standing Firm, Forward Ever, Backward Never, and Tenement Yard.
His sound can be heard on their biggest hits — Bad Boys and Sweat, which helped them win a Grammy Award for Best Reggae Album in 1994.
Bernard "Touter" Harvey is still a member of Inner Circle, which celebrates its 55th anniversary this year.
More Posts for Shows:
High Frequency w/ Alaine Laughton
,
Home Run w/ Deon Mattis