YAKSTA says his debut album 22 is a testimony of his life, his transitions as an artiste, and his rise to stardom.
The artiste made the revelation to the Jamaica Observer at the album launch held at the Festival Marketplace in downtown Kingston on Tuesday night.
"This album is about my life transitions, actually understanding what stardom is, the fight, the struggles, the sacrifices, and obstacles in the same way. It's just to show people that I have more to offer than being just a farmer/artiste," said Yaksta.
The album 22 has 19 tracks and is laden with collaborations. Speak features former Digicel Rising Stars aluma Monifah, Friends You Keep features Demarco, Rewarded is a collaboration with Rygin King, Revolt has Marlon Easy, Whine features Usain Bolt, while Chronic Law is featured on Conscious Badness.
Other tracks include Super Human, Dream, My Baby Oh, Flowers, and Earth's People.
Yaksta explained the meaning behind naming the album 22.
"It's balance, a powerful number, a soul number, a number that is very numeric and symmetric to me. 2022 was a very significant year for me. Anything that lies with the numeral two is always a sense of power," said Yaksta.
Producers credited on 22 include Anju Blaxx, Marlon Easy, Afro Boi, E Entertainment, Wuss Muzikk, and Bush Music.
"What I hope to achieve with this album is a change. A change in the dynamics. To actually show the streets that I really and truly respect their effort of actually loving what I am doing. My achievements are based on di people dem heart same way. I want to show Jamaica that it's time to give positive a room into the actual society. Positivity has its space here," said Yaksta.
Chronic Law, Beenie Man, 10Tik, Shane O, and Monifah were among those who performed at the launch which attracted a fair-sized turnout of guests.
Born Kemaul Martin, Yaksta found solace in writing songs after working in the tourism sector at Bamboo Beach Club, Jamaica Grande Hotel, and then RIU in Montego Bay.
In 2018 he released songs including Home and Boogie Woogie and Te Amo (remix) featuring Mr Vegas, and Topo La Maskara was released in 2020, which gave him an underground following.
Yaksta's career took off in early 2021 with the release of Ambition which topped the charts for several weeks. He later followed up with Emotions featuring Nation Boss, Assets (Fowl Coop), Hype and Bruck, and Freedom with 10Tik.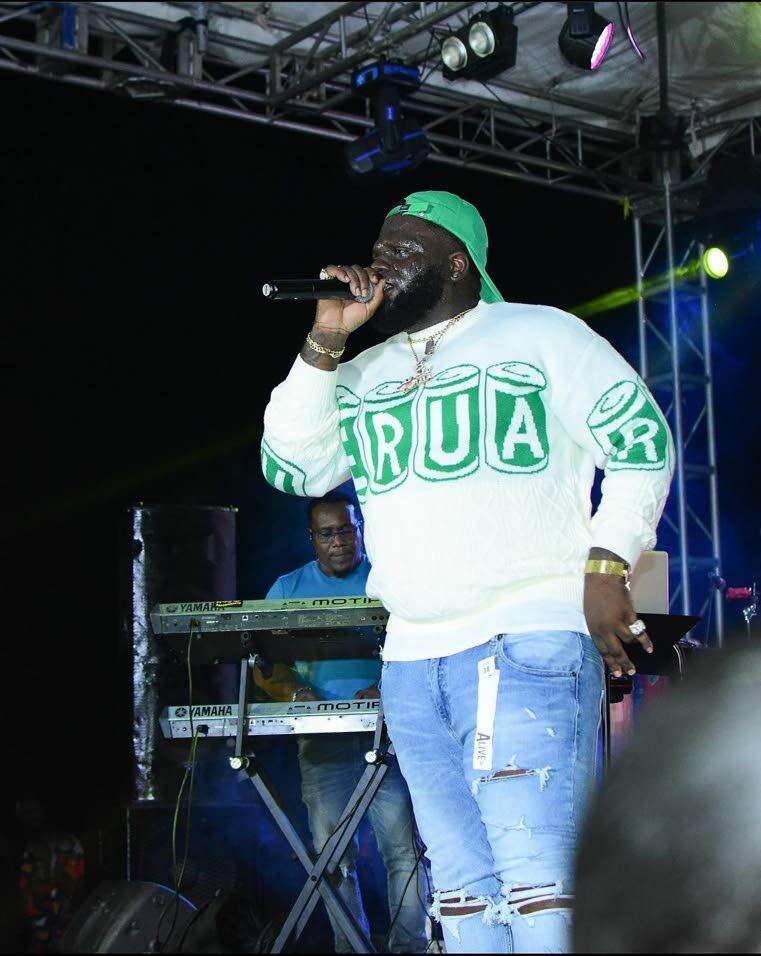 More Posts for Shows:
High Frequency w/ Alaine Laughton
,
Home Run w/ Deon Mattis