'Grassroots and Blankets' deliver the goods
THE grounds of 14 University Crescent in Mona, St Andrew, were transformed into a musical hub on Sunday night.
'Grassroots and Blankets', headlined by boy band 8, was an entertaining affair. It also featured friends of the band's members, including Adena Myrie, Johdan, and instrumentalists Truddi and Gabrielle Clarke.
Patrons came out in their numbers and sat on the freshly manicured grass on blankets and pull-out chairs to soak up the music.
For newcomer Johdan, it was his first time performing before an audience.
"I'd say the concert was really good. It was my first performance as an artiste and the crowd was great. I was nervous at first, but when I saw that the crowd was vibing to the songs, I pulled through — and it felt good," said the singer who is pursuing a major in voice at the Edna Manley College of the Visual and Performing Arts in St Andrew.
His repertoire consisted of an interpretation of Mortimer's Lightning, and an original titled Different.
Sisters Truddi and Gabrielle Clarke were a hit with their instrumental presentation. Truddi, who plays the violin and the viola, was happy with the reception from the audience.
She is a member of the Immaculate High Symphony Orchestra in St Andrew, among other ensembles.
"I am honoured to have been a part of this concert. It was different and new for me, and it was so much fun," said the former Immaculate Conception High student who has been an instrumentalist for the past 11 years.
Gabrielle, who plays the violin and flute, has been a musician for 12 years. She is a member of the Philharmonic Orchestra of Jamaica, the JDF Combined Orchestra, and the UWI Classical and Jazz Ensemble.
"The vibe was very welcoming, great crowd, and very interactive. It was a great experience and it felt good being up there on the stage," said Gabrielle.
The sisters excited the crowd with their instrumental interpretations of Essence, the hit song by Wiz Kid and Tems, and the Alicia Keys staple If I Ain't Got You.
Singer Adena Myrie wowed the audience with her talent, belting out Alicia Keys' If I Ain't Got You, Etana's I am Not Afraid, and Etta James' At Last.
The six-member 8 comprises Adrian Bacchus — bass and vocals (band leader), George Campbell — drums and vocals (co-musical director), Jhada Dwyer — guitar and vocals (co-musical director), Moses Estick — keyboards and vocals, Matthew Gillespie — vocals, and Dimetri Wynter — vocals.
Group member Estick explained the reason behind staging the concert.
"Since COVID people have been inside and we felt there has been an absence of that live band element where people can come, sit back, and enjoy a family vibe. It's organic, it's real and it's chilled — and we wanted people to experience that," said Estick.
He added, "It's like you're taking in some music in your backyard. We've wanted to do this show for a long time.
"The event was high-energy, good, clean music and good entertainment of high value," said Dwyer.
There are plans to stage the event monthly.
"Yes, there will be another concert. The aim is to do it at the end of every month," Dwyer shared.
An impressive set was delivered by 8 which included covers of Beres Hammond's No Goodbye, Groovy Little Thing and I Feel Good; Dennis Brown's How Could I Leave; Silk Sonic's Leave the Door Open; Toto's Africa and Rosanna; and Bob Marley's Is This Love and Lively Up Yourself.
Sparkles Disco, which did the sound and lighting, must be commended for exceptional execution.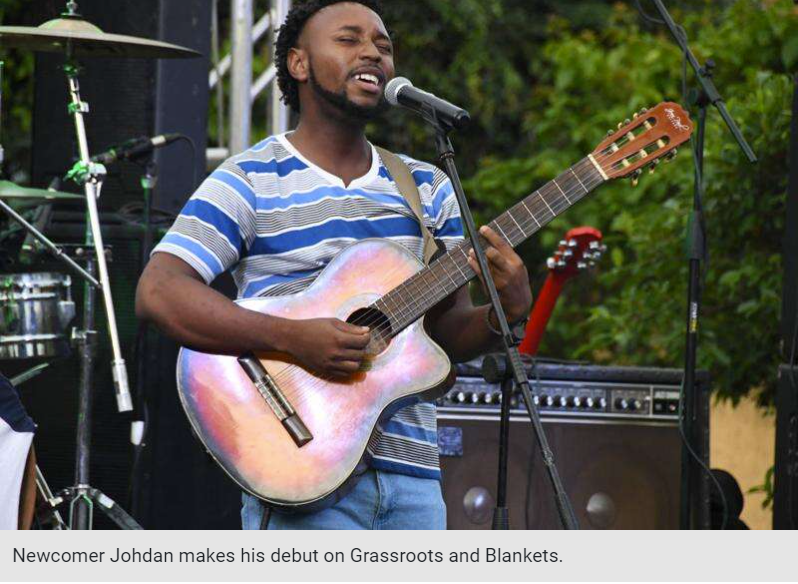 More Posts for Shows:
High Frequency w/ Alaine Laughton
,
Home Run w/ Deon Mattis