Desmond Dekker: 'First legend of reggae'
The Jamaica Observer's Entertainment Desk continues with the 55th of its biweekly feature looking at seminal moments that have helped shape Jamaica over the past 60 years.
When Desmond Dekker died in May 2006, his manager and close friend Delroy Williams described the singer/songwriter as "the first legend" of reggae. The 64-year-old artiste passed away in the United Kingdom, the country that made him a mega star.
"Desmond was the first legend, believe it or not. When he released Israelites nobody had heard of Bob Marley — he paved the way for all of them," said Williams.
In 1969, Israelites, a sufferer's tale about ghetto life in Jamaica, went number one on the UK pop chart. It was sung by Desmond Dekker and his harmony duo, The Aces.
It was their second hit in the country, following 007 ( Shantytown) two years earlier. Both were written by Dekker, a former welder and protégé of producer Leslie Kong, a Chinese-Jamaican who also produced Judge Not, Marley's first song.
Most of Dekker's hit songs were recorded during the rocksteady era (1965-68). Produced by Kong, most of them featured The Jets, an all-star band led by Trinidadian guitarist Lynn Taitt.
Dekker (christened Desmond Dacres) and his two backup singers had a good run prior to their UK success. Songs like Honour Your Mother and Father, Mother Young Gal, and It Mek were outstanding songs that confirmed Dekker's talent as a songwriter at a time when most of his contemporaries were covering songs by American soul singers.
Along with The Aces, Dekker shone in the Festival Song Competition with UNITY (second to Ba Ba Boom by The Jamaicans in 1967), and Intensified which won the following year.
007 ( Shantytown) and Israelites solidified the popularity of Jamaican music in the UK which had a growing West Indian community. They followed Millie Small's 1964 breakthrough My Boy Lollipop and earned Dekker an enduring base in that country.
To capitalise on his fame, he moved to the UK in the late 1960s. In 1972 Dekker won new fans when 007 ( Shantytown) appeared in the sensational movie The Harder They Come.
Dekker was considered a hero and inspiration to white British bands, such as The Specials and The Mods, whose members grew up on ska and rocksteady.
At the time of his death, Desmond Dekker had gigs lined up for Switzerland, Czech Republic, Ireland, Poland and Belgium, countries where he had loyal support.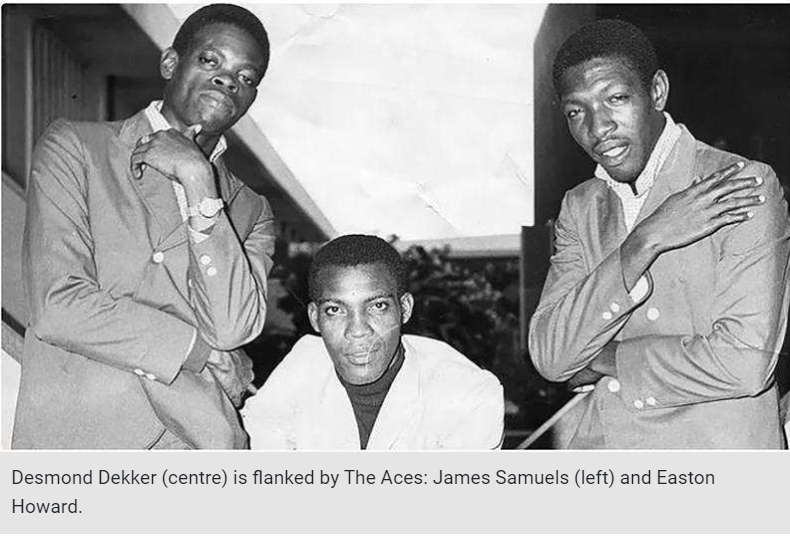 More Posts for Shows:
High Frequency w/ Alaine Laughton
,
Home Run w/ Deon Mattis