AS Rebel Salute closed its 29th staging, founder Tony Rebel was philosophical about its 30th anniversary in 2024. The event ran from Friday, January 20 to Saturday, January 21 at Grizzly's Plantation Cove in Priory, St Ann.
"The evolution of Rebel Salute is exciting and interesting because I started out at Fayor's Entertainment Centre [in Manchester] and never thought that it would reach this stage at all. I started by just trying to keep a little birthday party and it mushroomed into all of this so I'm happy. It's a divine mandate. It's not something I even wanted, but it happened. I'm giving thanks," he told the Jamaica Observer.
For the first night, Tony Rebel felt an energy between crowd and audience that stretched across multiple artistes.
"Every performer last night performed well," he stated.
His list of night one highlights was extensive, including Bounty Killer, Jashii, and Kabaka Pyramid.
"At the end of all that we saw Louie Culture as the icing on the cake. It was tremendous from beginning until the end," said Rebel.
"The show itself looks great. We have the moving parts together but the performances are coming through greatly. It's like the people want some energy and the artistes are giving them that.It's beautiful," he noted.
Night two of Rebel Salute was divided into two waves. Once the professionals hit the stage the quality of the sets stayed high as the audience got what they came for.
Acts such as Leroy Sibbles and George Nooks rolled through the fan favourites to plenty of crowd interaction. Sibbles had the audience singing along, sounding just as fresh as during his heyday with The Heptones. Grabbing the bass guitar, his routine of enlightening the crowd on the many hit baselines he created went over well.
Nooks moved quickly into the gospel songs he is famous for, not leaving patrons wanting.
The midpoint was a dub plate showcase between Sudanese sound system Dynamq and Jamaica's DJ Naz Gurlpower. Both managed to bring the spectators into their friendly battle, with Dynamq hitting the harder note with fans.
From there the energy continued through headliners like Queen Ifrica, Sanchez, Capleton and some international flavour in the form of Ghanaian Stonebwoy.
Even in early morning, the positive audience feedback seeped into the artistes, evidenced by a determined Beenie Man recovering from an injured leg. Despite having a chair brought out to him, he spent little time in it, masking any pain with the adrenaline between himself and the happy crowd.
For Tony Rebel, planning for next year has already begun.
"When we planned the 29th staging we planned the 30th simultaneously, so most of our sponsors we tried to tie them down for 2024. So, we're already ahead with plans for the 30th and it's going to be big," he said.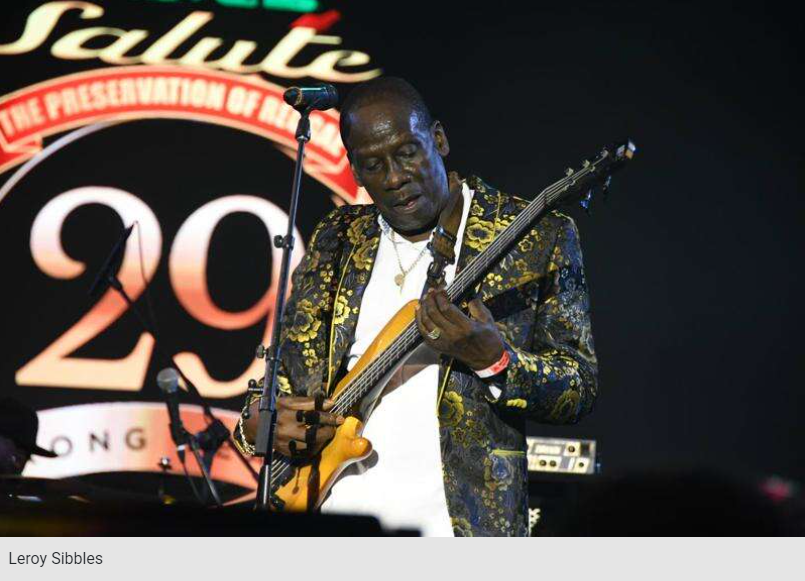 More Posts for Shows:
High Frequency w/ Alaine Laughton
,
Home Run w/ Deon Mattis