Royal tribute for Leonie Forbes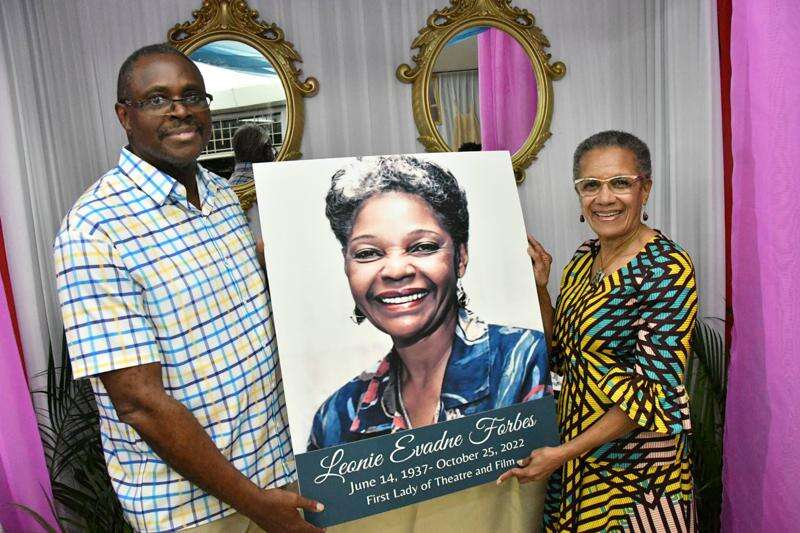 ASHE'S interpretation of Tarrus Riley's She Royal was a fitting tribute to close the curtains on an evening of artistic expressions dedicated to late actress and broadcaster Leonie Forbes.
The occasion — dubbed Remembering Leonie Forbes — saw performances of music, song, spoken word, and dance by friends of the late actress as well as those inspired by her. It was held at the Little Theatre in St Andrew on Monday evening.
"The show was absolutely fantastic. I enjoyed the evening and I'm pretty sure that she [Leonie Forbes] would enjoy the evening as well," said Dianne Amiel, daughter of Forbes, with her sister, Karen St Juste, in total agreement.
Playwright Basil Dawkins, co-organiser of the occasion, was also pleased with how the evening unfolded.
"We wanted to make 'Remembering Leonie' a celebration of Leonie. So we went for items that we knew she liked and would approve…We got a fair mixture of spoken word, dance, musicians and little comedy…everything was there. We ensured the performances that were there reflected the same excellence that was noteworthy of Leonie Forbes," Dawkins told the Jamaica Observer.
"We were pleased with the turnout. We were pleased with the fact that her contemporaries who never left their abodes since COVID, actually came out. For that, we were very happy…Based on the feedback — phone calls and messages from the public — we feel the effort was well worth it," he continued.
The evening's acts included theatre actresses Ruth HoShing performing Do You Remember Love, Rosie Murray (Woman Daring Greatly), Grace McGhie (Happy Anniversary) and Deon Silvera and Karen Harriott (Duppy Deh) which were well received. Broadcasters Fae Ellington (It Was The Singing) and Tony Patel (September) also elicited applause from the audience.
Saxophonist Dean Fraser's rendition of John Lennon's Imagine, Keisha Patterson cover of Nat King Cole's Unforgettable, Maria Myrie's Never Walk Alone and Rory Baugh's Music of the Night from Phantom of Opera as well as dance numbers from L'Acadco, National Dance Theatre Company, and Edna Manley College of the Visual and Performing Arts all found favour with the appreciative audience.
Entertainment, Culture, Gender and Sports Minister Olivia "Babsy" Grange reflected on Forbes' contribution to theatre and broadcasting in Jamaica.
Forbes, 85, died at the University Hospital of the West Indies in St Andrew on October 25.
She started at Jamaica Broadcasting Corporation in 1955 as an announcer. She was one of its first voices along with Dennis Hall, Desmond Chambers, Erica Allen, and Beverly Anderson.
Forbes had leading roles in 12 pantomimes and acted in plays such as Sea Mama, Miss Unusual, and Old Story Time. She has also appeared in the films Children of Babylon (1980), Club Paradise (1986), The Orchid House (1991), Milk and Honey (1995), What My Mother Told Me (1995), and Soul Survivor (1995).
Dawkins summed up the evening's performances.
"It was an attempt by friends who knew, associated with, and were influenced by Leonie to celebrate her life with a cultural tribute…Reflecting the interest in her creative life and also affording some of us who were influenced by her make a contribution that reflected her memory so it would live on. We honestly think our objectives were met," he added.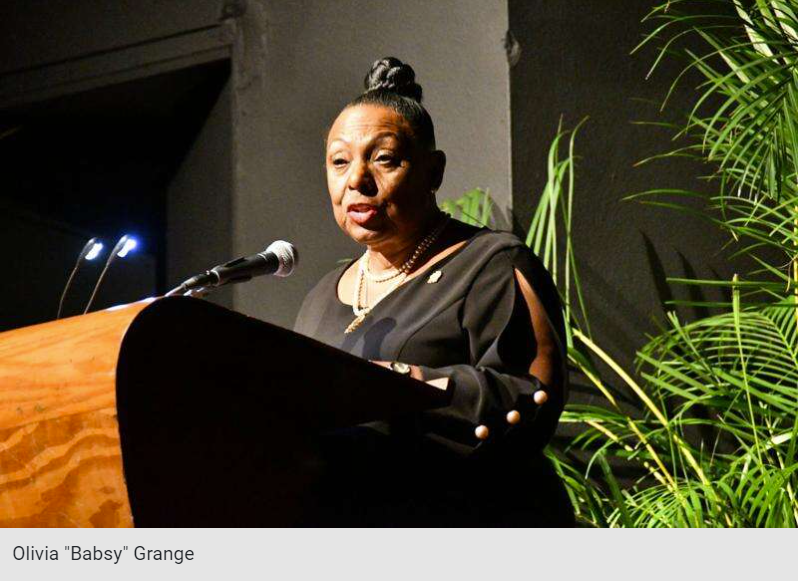 More Posts for Shows:
High Frequency w/ Alaine Laughton
,
Home Run w/ Deon Mattis