Nicki Minaj Diwali-sampled song crashes onto Billboard charts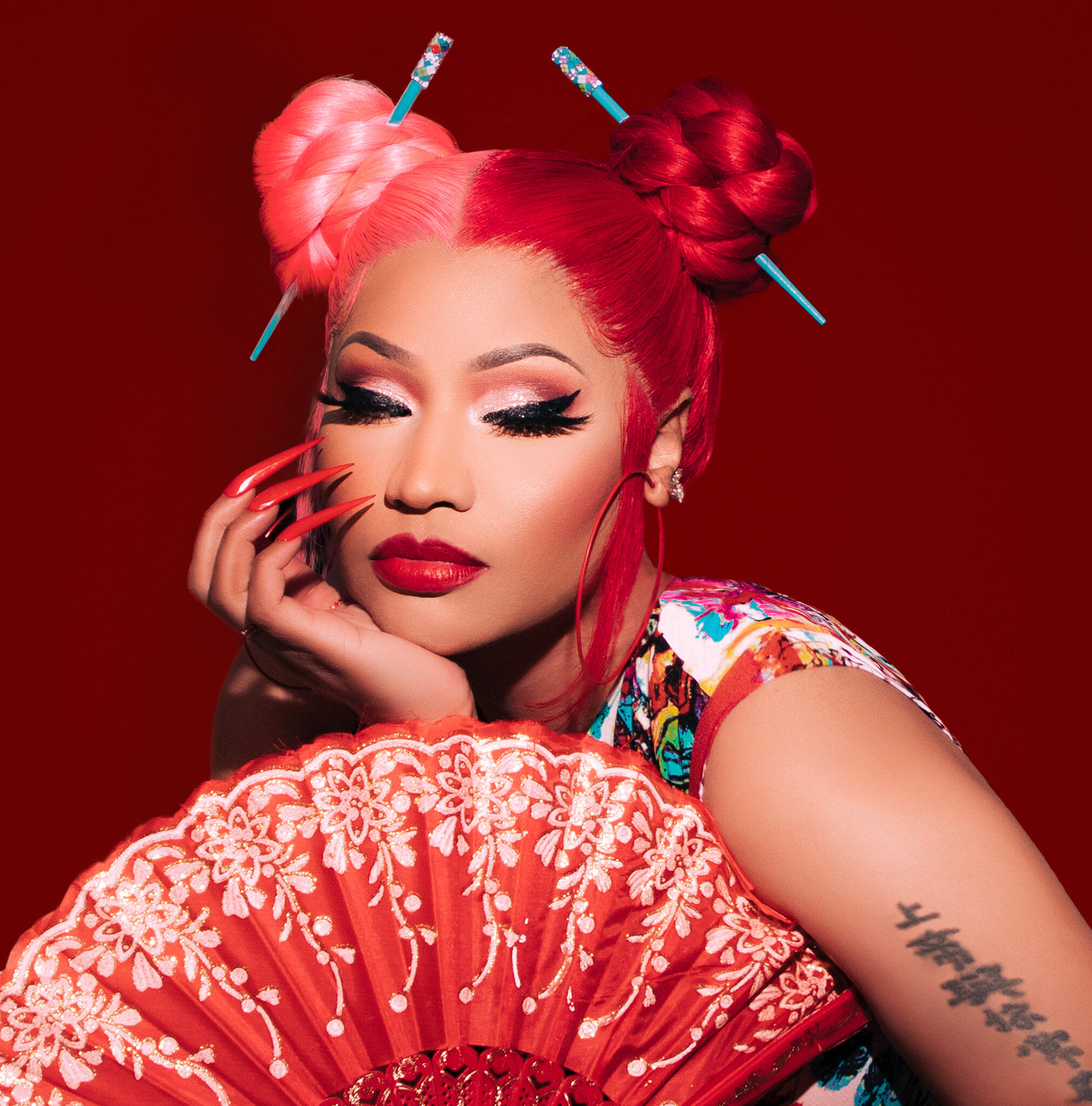 Red Ruby Da Sleeze, the first single for 2023 by Trinidadian rapper Nicki Minaj, debuts on multiple Billboard charts.
The song produced by Go Grizzly and Cheeze Beatz, debuts at number 13 on the Billboard Hot 100 chart, number four on the Hot R&B/Hip-Hop Songs, number one on R&B/Hip-Hop Digital Song Sales, Digital Song Sales, Hot Rap Songs, Rap Streaming Songs and Rap Digital Song Sales charts. It also enters the Rhythmic Top 40 chart at number 38.
Red Ruby Da Sleeze sampled the Diwali laced Never Leave You (Uh Ooh, Uh Ooh) by American singer Lumidee, a song that became a huge hit in Europe and which peaked at number three on the Billboard Hot 100 chart in 2003.
The Diwali rhythm, which was produced by Steven "Lenky" Marsden in 2002, featured the hit songs Sufferer by Bounty Killer, Love is Wicked by Brick and Lace, Overcome by Wayne Marshall, Party Time by Egg Nog and Danny English, and Get Busy by Sean Paul among others.
In 2019, Minaj sampled producer Haldane "Danny" Browne's 1998 hit project, the Filthy rhythm, on her Billboard-charting single Megatron. Filthy rhythm spawned the hits Let Him Go by Beenie Man, She Nuh Ready Yet by Spragga Benz, Breeze Off by Lady G, and Heads High by Mr Vegas.
Red Ruby Da Sleeze debuts at number 30 on the Official UK Singles chart and number 46 on the Irish Singles chart.
On the Billboard Reggae Albums chart, Bob Marley and the Wailers clock 165 non-consecutive weeks in the number one spot, while Best of Shaggy: The Boombastic Collection by Shaggy is firm at number two.
Sean Paul's Dutty Classics Collection stays put at number three, while California reggae band Stick Figure occupies positions four, five and six with Wisdom, World on Fire and Set in Stone.
Popcaan's Great is He rebounds from 10 to eight, while Gifted by Koffee and Outside by Burna Boy re-enter at nine and 10 respectively.
Over on the US Afrobeats Songs chart, Beautiful Day by gospel singer Jermaine Edwards featuring Prinz and Rushawn slides down from 20 to 22. The song entered and peaked at number 18, three weeks ago. Over on the UK Singles chart, Beautiful Day which peaked at number 68 three weeks ago, backtracks from 76 to 86.
Let's now take a look at regional charts. Over on the Rebel Vibez Top Ten Canadian Reggae chart, In the Streets, by JUNO award winner Kairo McLean, spends another week in the number one spot.
In the Cayman Islands, Hot 104.1 FM is reporting that the number one most requested song for the past week is Dunce Cheque by Valiant. Don't Run by Shaggy featuring Skinny Fabulous is number two, while Up on the Cooler by Bunji Garlin and Bounty Killer is number three. Gyallis General by Charly Black and Sean Paul is at four, while Aint That Loving You by Kelly Jane and Busy Signal is at number five.
Love Uprising by JC Lodge spends a third week at number one on the South Florida Reggae chart, while La La by Worl-a-Girl leads the New York Reggae Chart for a third week.
More Posts for Shows:
High Frequency w/ Alaine Laughton
,
Home Run w/ Deon Mattis