Ken Boothe addresses eyesight issue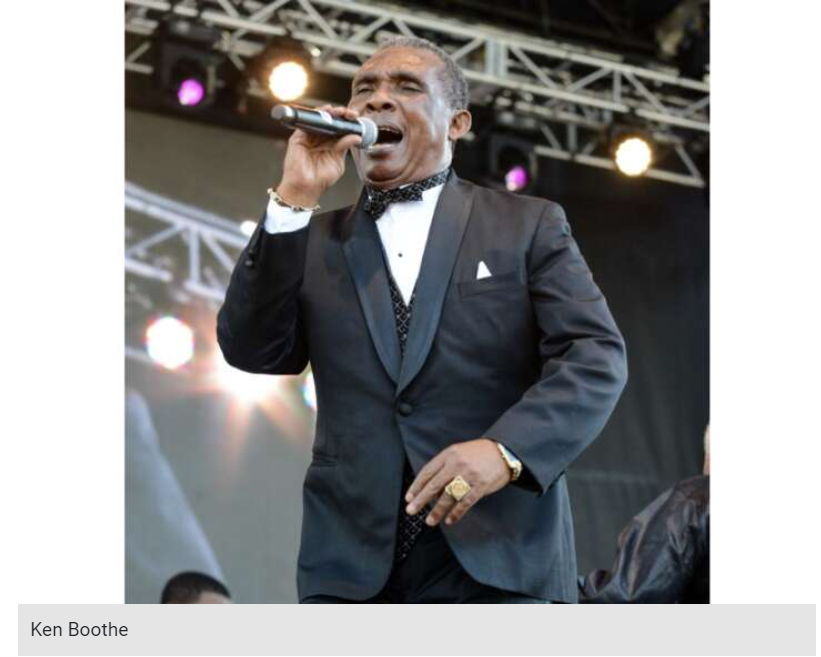 VETERAN recording artiste Ken Boothe is denying reports that he is visually impaired after a video surfaced last week with the singer performing on a show.
In the video Boothe doesn't appear to be focusing very well, but his voice still rang loud and true while he did a medley of songs such as Lady with the Starlight, Train is Coming, and Leaving You Behind.
"My eyesight is kinda blurry; mi don't drive again. Mi not seeing so good, remember mi ah 74 now," he told the Jamaica Observer.
The event was a weekly event held on Thursdays at a venue off Eastwood Park Road in St. Andrew.
Boothe said that blurred vision may be a hereditary trait in his family history.
"My mother and one of my sisters had an eye problem, one of my sister blind, but mi no blind. Right ya now, mi ah look pon mi TV," he said.
It's been three years since his last performance as he suffered a minor stroke almost 30 months ago.
"I don't go overseas for any shows or do any local shows for the last two and a half years. Sometimes I do virtual shows; I did a virtual show over a year ago. The show came off well," he said.
The Train is Coming singer disclosed that he has drastically cut down on smoking as he has aged, and walks often to stay fit. He has continued to record singles, releasing A Rose Without a Thorn for a Switzerland-based producer.
Boothe is best known for the single Everything I Own on Trojan Records, produced by Lloyd Charmers, which reached number one on the UK Singles Chart in 1974. The song, written by David Gates, stayed at the top of the charts for three weeks. Boothe had another hit on the UK Singles Chart during the 1970s, Crying Over You, which peaked at number 11.
In 1995 a version of The Train Is Coming, re-worked with Shaggy, was used in the soundtrack for the film Money Train. A two-disc set of Boothe's recordings for Trojan, Crying Over You, was released in 2001.
Boothe was awarded the Order of Distinction for his contribution to Jamaican music by the Jamaican Government in 2003.
More Posts for Shows:
High Frequency w/ Alaine Laughton
,
Home Run w/ Deon Mattis